About Us
Our Promise to You
Core Clinic is committed to fostering a community of medical excellence where top healthcare professionals collaborate under one roof to provide exceptional care and unparalleled results for our patients.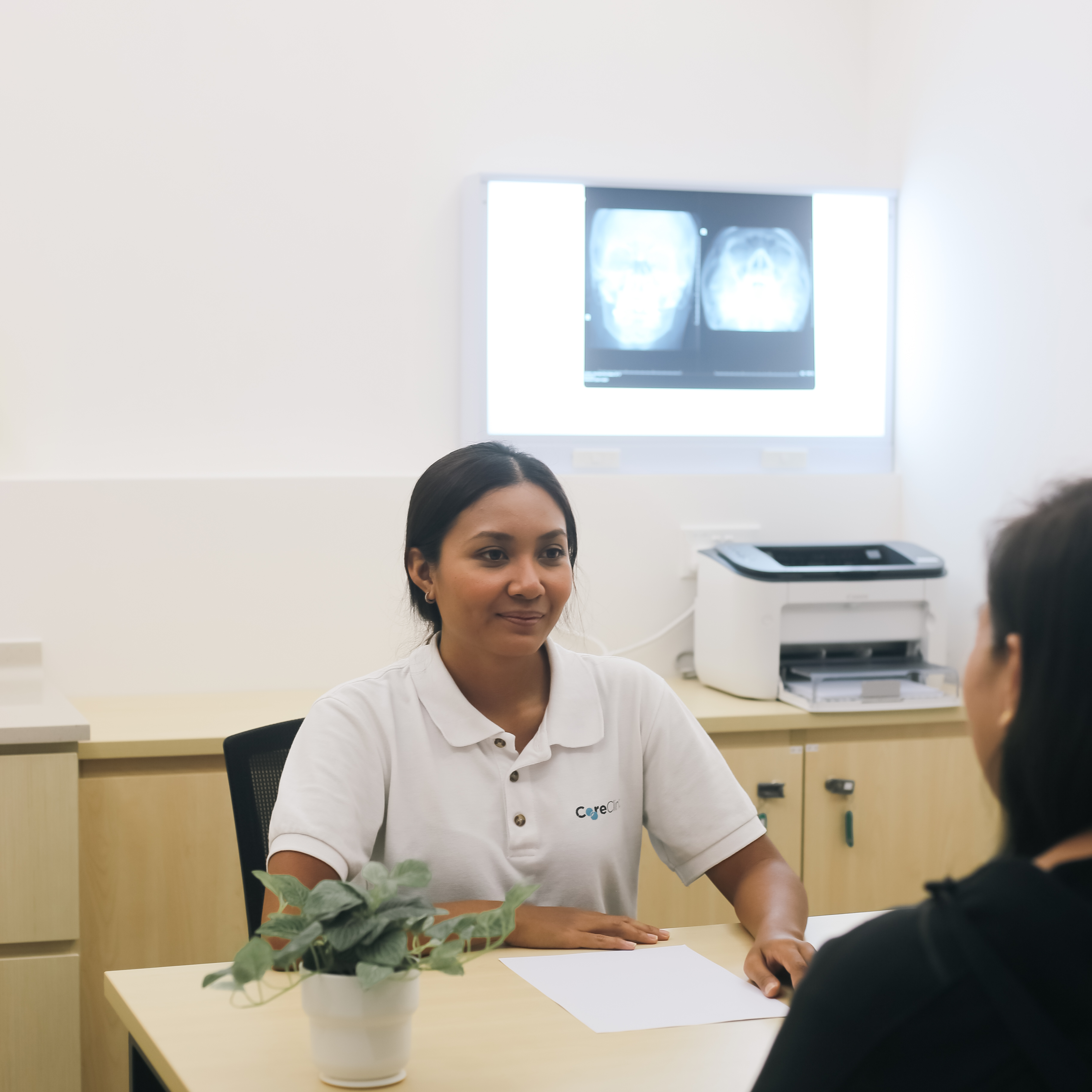 Who We Are
We are change makers, paving the way to a healthier and happier life for all. We create a synergistic ecosystem of medical doctors and fitness and wellness practitioners all under one roof.
Our Vision
Transforming healthcare through innovative medical coworking, empowering medical specialists with a seamless platform for growth and success to provide excellent healthcare.
Our Philosophy
Empowerment
Core Clinic serves to address all your medical needs so you can be empowered to lead a fuller, healthy life.
Community
Core Clinic serves with compassion within a private and comfortable space. We help others in times of need.
Betterment
By getting the fundamentals right, we set the foundation for the life we hope to have. We pre-empt your needs and communicate attentively.
Care
We hear your concerns and go beyond to cater to your needs. You matter to us and we are here to encourage a happier and healthier life.